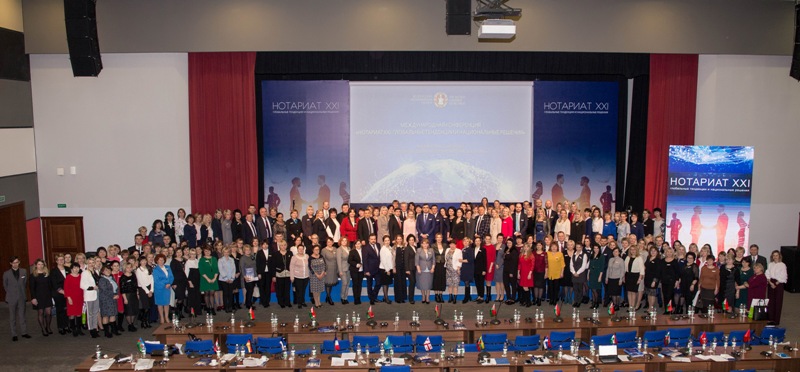 Belarus is considering to empower its notaries with an authority to place an Apostille, following the successful example of Estonia and Lithuania.
Minister of Justice of Belarus Oleg Slizhevsky talked about such intentions during the International Notarial Conference in Minsk on March 30. The conference was dedicated to the 5th Anniversary of Notarial Reform in Belarus. According to the Minister, the relevant decree was being drafted by the Belarus President's Office.
Notaries in Estonia and Lithuania have been empowered to place an Apostille since, respectively, 2010 and 2016. It is already possible to place electronic Apostille on electronically signed or scanned documents in Estonia.
President of Lithuanian Chamber of Notaries Marius Stračkaitis delivered a presentation on issues of apostillising in Lithuania, which was followed by Q&A session, involving specific technical questions by the Minister of Justice of Belarus.
Minsk Conference was attended by notarial representatives from Austria, Azerbaijan, Bulgaria, Estonia, France, Germany, Georgia, Hungary Kazakhstan, Kyrgyzstan, Lithuania, Moldova, Serbia, Turkey and Ukraine.